Knight Templar 2 is jointly designed by UNCLEBOB & Trossen Robotics. It has 16 Robotis RX24F progammable servos and 1 AX12 programmable servo. the below computer graphic animation of Knight Templar 2 was featured at the Hong Kong Makerfaire. He can also play balls with children.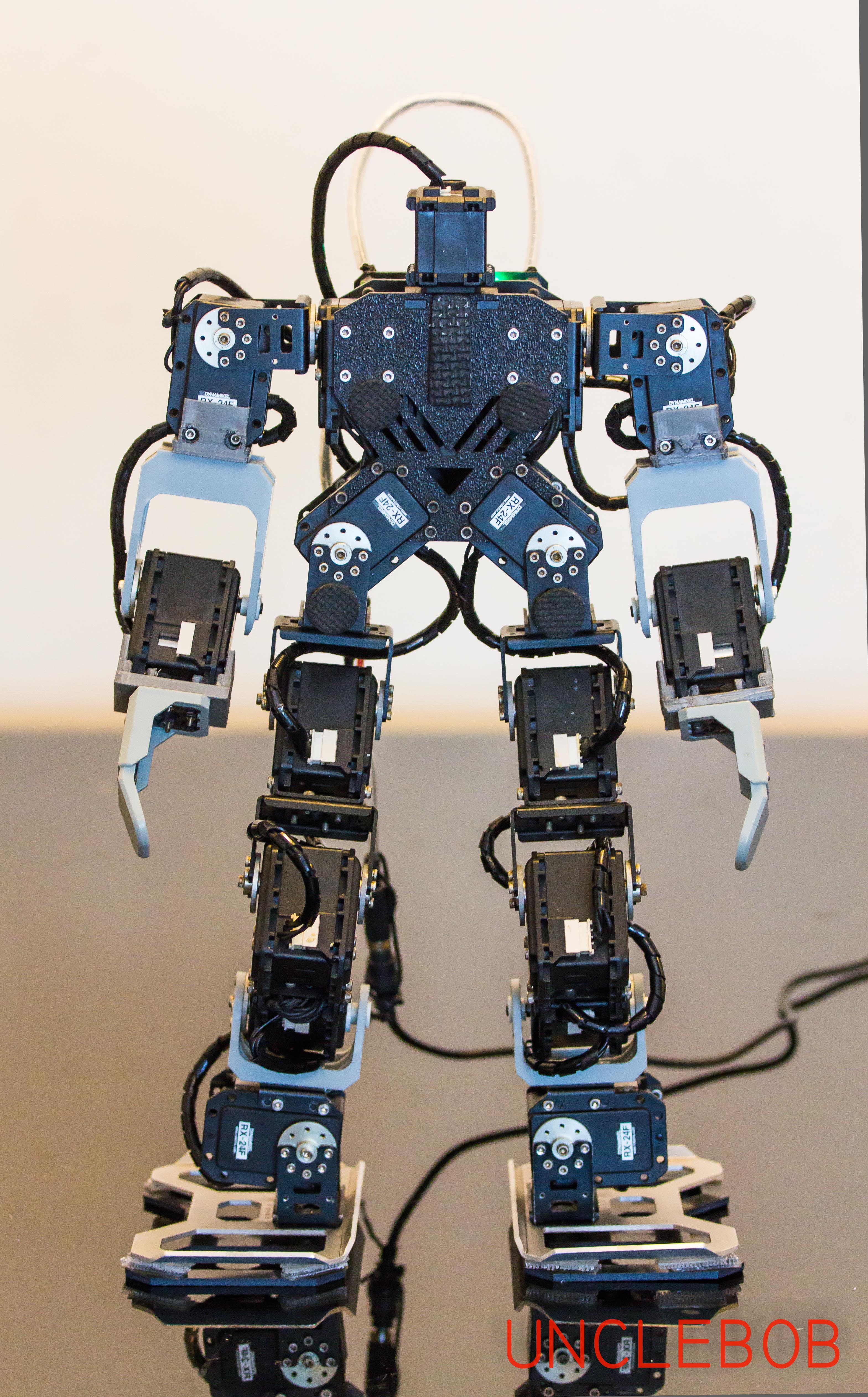 Knight Templar 2 competed in the 2013 Korea International Robot Competition. He defeated many robots from China, Japan and Korea. He received a Bronze medal.

The below is modified version of Knight Templar 2 custom for 2014 Korea Internation Robot Competition. The arms can fold all the way up to avoid damaging the shoulder servos when getting flip over by bigger robots. Knight Templar 2 will compete in Hong Kong Boxing League and then in Korea representing Hong Kong Robot team. Special moves are made for front attack this year as side attack is not allowed in 2014. The custom shape hands can scoop the knee of enemy robots and flip them. Sitting down isn't going to be a solution for the enemy.