Fighting
A match in which robots knock down opponents 3 times or push out of the arena.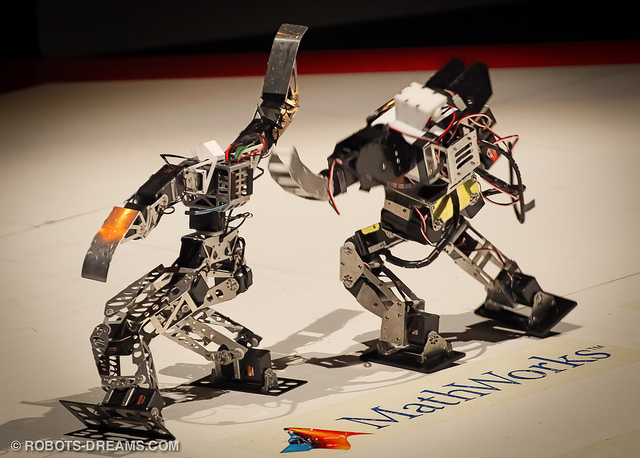 Football
Autonomous or remote control game of football is very fun !


Running
A game in which a robot race with another robot. Robot must run forward.
Object Rearrangement
Robots can work as a team to rearrange robot.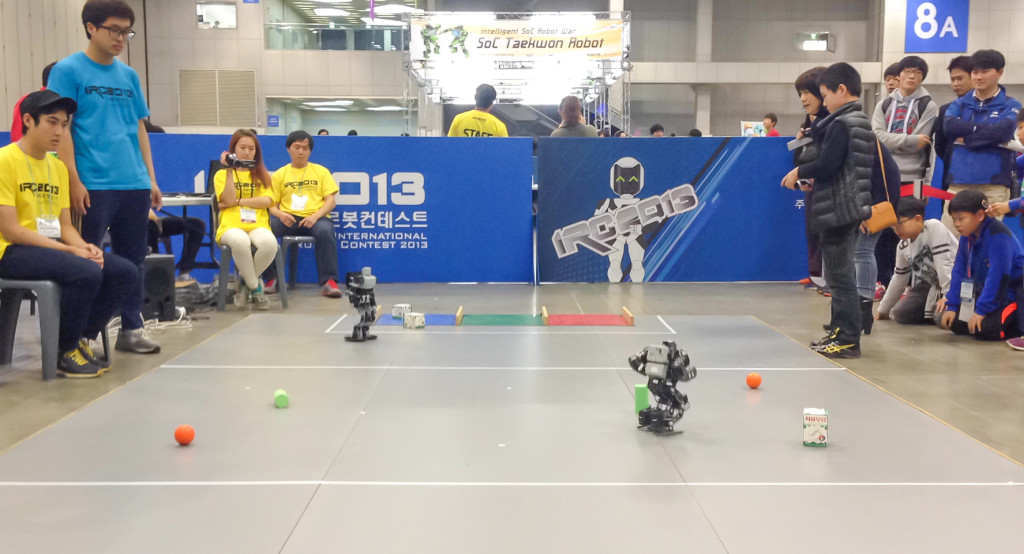 Survival Attack (Rumble)
All robots regardless of size are put onto a square platform and try to push each other off. Last robot remain wins.