Our beautiful robots can perform special entertainment in shopping mall or your private event.
The below are list of activities to meet your need:
Robot group dancing
Football
Martial Art
Fighting Competition
Marathon Race
Interact with kids
Robot details:
Intelligent Programmable Robot
Height 20cm
Weight 1.5kg
Battery operated
Infrared Sensor
Gyro Sensor
Please contact us with your requirement for quote.
Robot Dancing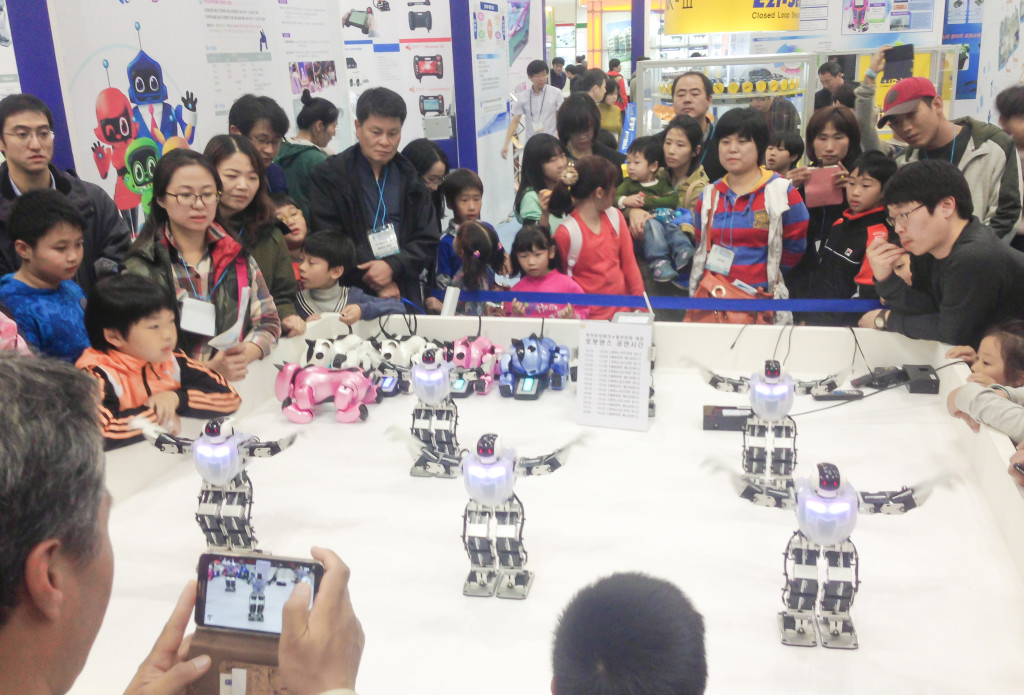 Jessica C and celebrities playing robot footbal at a shopping mall event.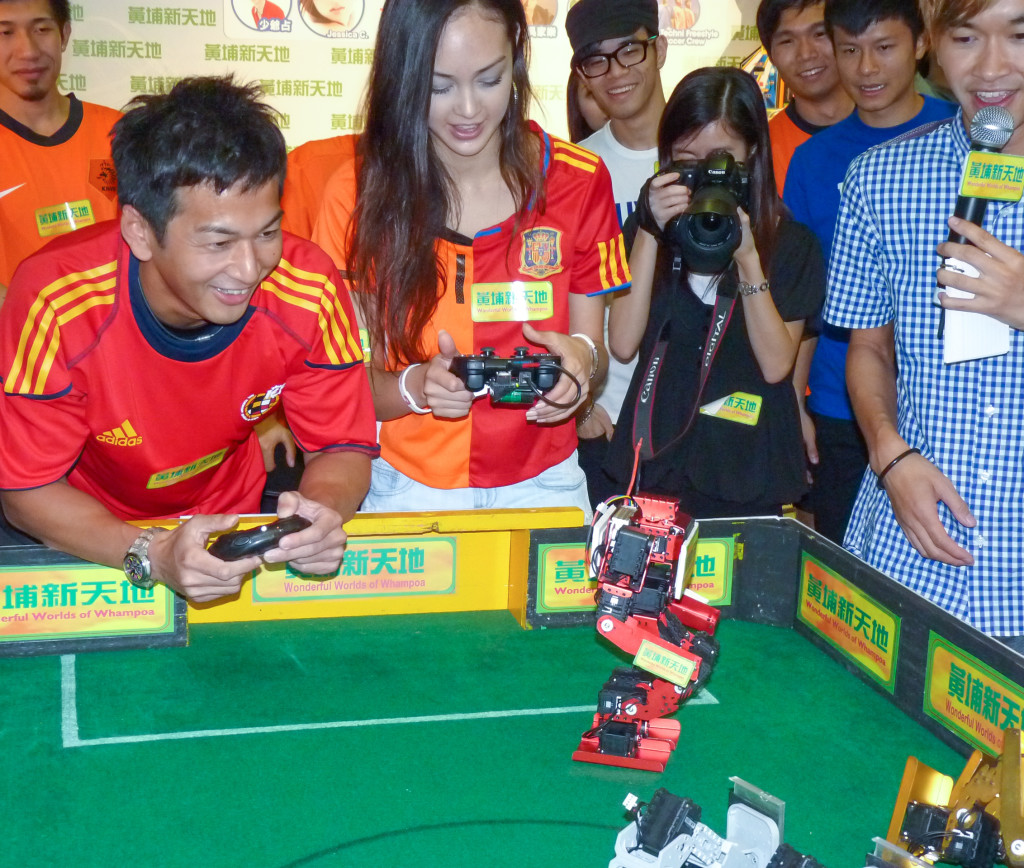 Gangnam Style Dance

Martial Art